I got this ice box- Oh hey guys! Sorry, the chorus of this song is just addicting to say even if it has been a decade since the song released. Now you might be thinking "Aniplays, what's this song have to do with anime or video games?!" I'll tell you why after you hit the jump!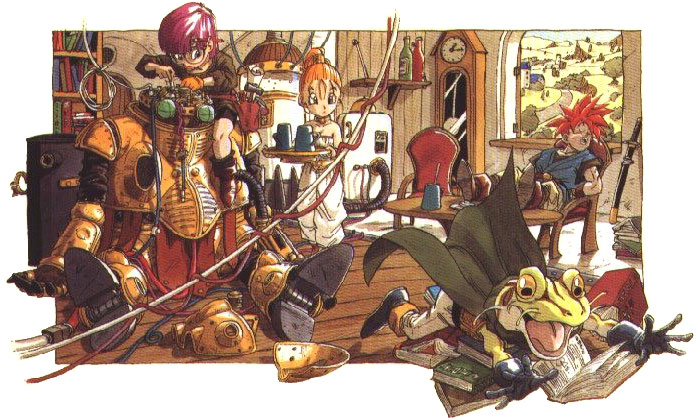 I was very unaware of this until just yesterday, my friend had informed me about this and I didn't really realize it until I listened the both of the instrumentals one after another. The beat from "Ice Box" took a sample from one of the greatest RPG's of all time, Chrono Trigger. It seems to me that Chrono Trigger just wasn't one of the GOAT's of RPG's but by the way that main stream rappers and R&B artists are sampling songs from it proves that the soundtrack is an all time classic! The song that was sampled in Omarion's song is "Memories of Green" from the Chrono Trigger soundtrack.
Now if you're not a fan of R&B don't worry! I'll only post the instrumental. The tempo is more slowed down than it's original state but hey, it's still a very good beat that I don't mind listening to. Perhaps this is why this song is so memorable by people everywhere.
And that about wraps it up for music monday today! Are there any other songs with video game inspired beats that you love listening to? Be sure to let me know in a comment!
-Aniplays